The motto of the museum reads,"See the future, create the future". Scheduled to be open by December 2018, the museum will be showcasing emerging technologies that could shape up our future. Dubai, always excelling at architectural marvels has made a stunning statement with the building that will serve as the museum. It is the first ever completely 3D printed building! Built in just 17 days with only $140,000, the 3D printing has reiterated the fact that it can provide a much cheaper and faster way of manufacturing and sometimes, construction.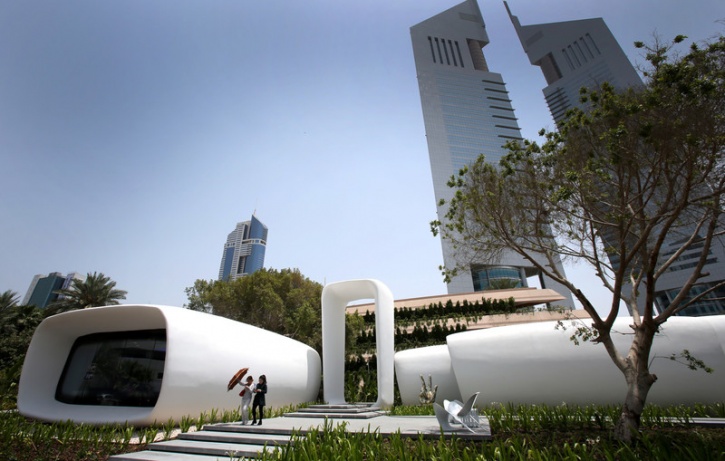 When asked why 3D printing was chosen for construction of the building, Saif al-Aleeli, the CEO of Dubai Future Foundation, the government organization behind the project said, "because it makes sense in terms of cost, in terms of time-saving, in terms of efficiency. We really believe that this technology will revolutionise the construction, the development sector as well as other sectors, (including) the medical sector (and) consumable products."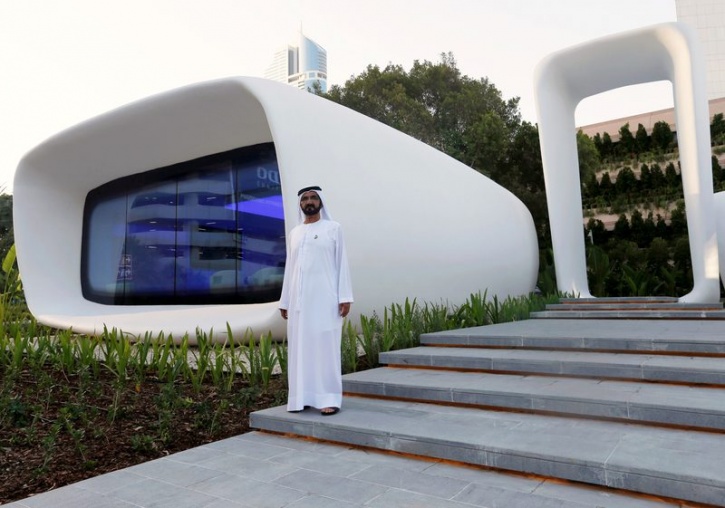 Claiming it to be the "first fully functional 3D printed building", the foundation says the building is built for daily office use with an outdoor garden and intelligent indoor lighting systems. Situated at the heart of the city and surrounded by the iconic Dubai International Financial Center and Emirates Tower, the museum is the first among the 3D printed buildings in the foundation's plan. By 2030, a quarter of the city's buildings will be 3D printed.
"The Museum of the Future will be an incubator for ideas, a driver for innovation, and a destination for inventors and entrepreneurs from around the world," said His Highness Sheikh Mohammed bin Rashid Al Maktoum, Vice President and Prime Minister of the UAE and Ruler of Dubai. "The world is entering a new era of accelerated knowledge and great technological revolutions. We aim to lead in that era, not to follow and lag behind. The Museum of the Future is the first step of many to come, marking the beginning of great achievements.The future belongs to those who can imagine it, design it, and execute it. While others try to predict the future, we create it," he added. "Museum of the Future will be an integrated environment empowering creative minds to test, fund and market ideas for futuristic prototypes & services"
For now, the building will serve as a temporary office until December 2018 when the museum will be finally unveiled.
Click here for the video.
Author